Educators at Carleton University's Sprott School of Business and Atlantic Hall have been collaborating to enhance opportunities in entrepreneurship and experiential learning for secondary school students in Nigeria.
Since announcing a partnership in November 2020, two initiatives were launched that provided for an exchange of knowledge and experience between the educators, as well as students, from both institutions.
The first involved Sprott faculty in the Technology Innovation Management (TIM) program, who provided training and support to Atlantic Hall teachers to enhance entrepreneurship education for their students.
From January to April of this year, Sprott faculty worked together with teachers to enrich the entrepreneurship content delivered at Atlantic Hall through the integration of experiential learning techniques centred around innovation management and new venture development opportunities for secondary school students in Nigeria.
"We engaged the members there to reflect on transforming their school into an organization that other schools will look at and say, 'that's the way to do it'," said Stoyan Tanev, associate professor of entrepreneurship at Sprott and lead for the training program.
"This was a co-creative effort with the 15 teachers from Atlantic Hall to share experiences, while cross-learning from each other, to achieve our goals."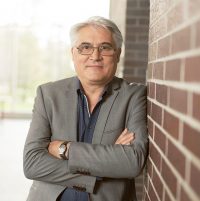 As a result of the program, the participants identified three potential opportunities which they will pursue under the head of a new Atlantic Hall Business Academy – an entrepreneur-in-residence program, a digital marketing program, and a social entrepreneurship projects program.
Although carried out this semester as a pilot project, Stoyan hopes that it will be replicated with other schools and gradually become a regular program offered by Sprott.
Another collaboration between Sprott and Atlantic Hall this semester saw Atlantic Hall students participate on project teams within the Sprott Student Consulting Group (SSCG).
Fourteen students from the school were paired with a Sprott student on a consulting project team or SSCG's administrative team. They were involved in a wide array of tasks, such as conducting research, preparing communications documents, and providing a fresh perspective to the group's discussions.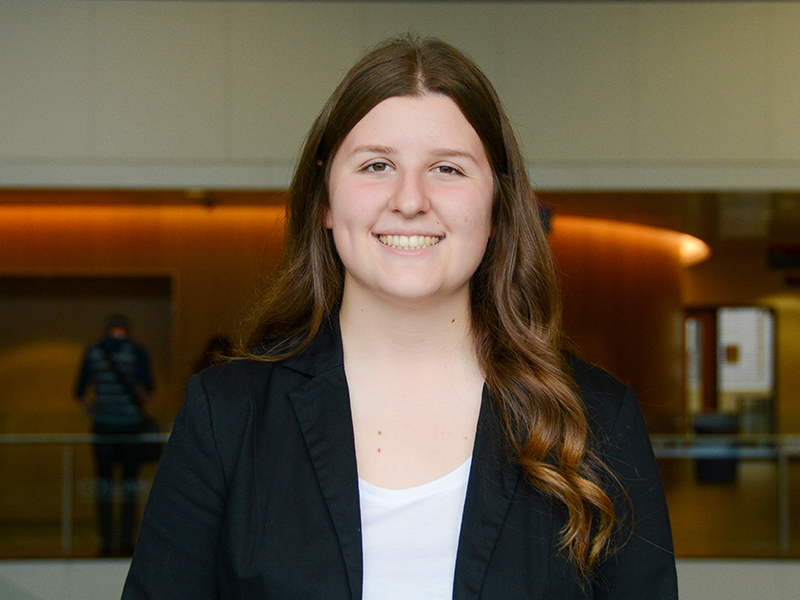 "The SSCG's goals for the Atlantic Hall partnership were to provide a once-in-a-lifetime experience for these high school students with the Sprott School of Business," said Laura Vial, a second-year Bachelor of Commerce student and director of marketing for the consulting group. "We wanted to give them the opportunity to explore post-secondary business education while gaining real-world consulting experience."
One of SSCG members involved in this collaboration was Karo Onohworua-Ochonuwe – a third-year Bachelor of Commerce student at Sprott and an Atlantic Hall alumna. Karo believes that this collaboration provided great learning opportunities to students from both institutions.
"It's a really good program, and it was also a little eye opener for the students who are looking to move to Canada for their postsecondary education on how the Canadian system is," she said. "And, for SSCG members I would say it was an opportunity to act and gain experience as a mentor to younger students."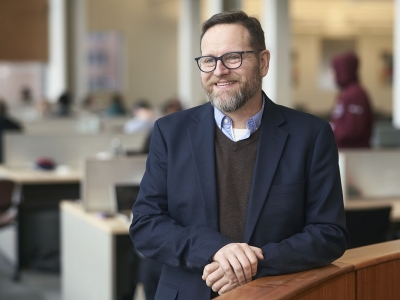 Agreeing, Andrew Webb – Sprott professor and academic director of the consulting group – said that while he wanted to give the Atlantic Hall students their first introduction to work and introduce them to a university setting, he also wanted to give a management and leadership challenge to Sprott students. He said that by working with people from a different culture and country he hoped his students realized that in their careers they won't always work in familiar settings where they are comfortable, and that they also saw the need to be adaptable and open.
"This was certainly a great opportunity for these high school students to learn a little bit more about Canada, and Carleton, and Sprott," he said. "It was as much of a learning opportunity, if not more, for our students to learn about Atlantic Hall, Lagos, Nigeria."
This was published by Sprott School of Business on May 4, 2021